So you're interested in knowing Channing Tatum's worth. Who wouldn't be curious about that? He has mesmerized us with his dancing skills, acting talent, and captivating performances in movies like "Step Up," "21 Jump Street " and "Magic Mike." Not only is he a talented artist, but he has also ventured into successful production and has some exciting business ventures on the side.
Let's explore the aspect of his career and discover the extent of Channing Tatum's wealth accumulation.
Early Life and Education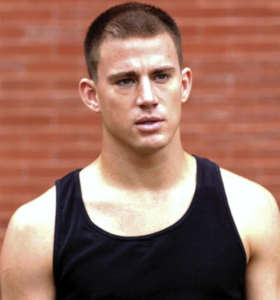 Channing Tatum, born on April 26, 1980, hails from Cullman, Alabama. His parents – Kay, an airline worker, and Glenn, a construction worker – surely had their hands full with young Tatum and his sister, Paige. When Tatum was only six, his family relocated to Mississippi, marking the genesis of a challenging chapter in his life.
Even as a young boy, Tatum grappled with Attention Deficit Disorder (ADD) and Dyslexia, which posed significant hurdles in his academic journey. However, these challenges didn't dampen his lively spirit or his love for sports. Tatum was passionately involved in various sports, from football and soccer to baseball and track events.
After graduating from Tampa Catholic High School, he briefly attended Glenville State College in West Virginia on a football scholarship. Despite his athletic prowess, Tatum decided to leave college early, marking the end of his formal education.
Rising Stardom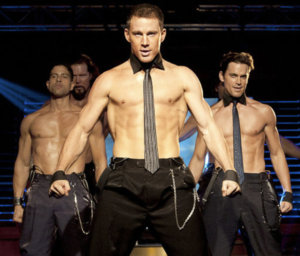 Channing Tatum's first exposure to the limelight was in Ricky Martin's music video, "She Bangs," in 2000. Here, he appeared as a dancer. Following this, he was scouted and signed on with a modeling agency. It led to modeling assignments with prestigious brands like Gap, Armani, and Abercrombie & Fitch. Tatum also acted in TV advertisements for popular brands like Mountain Dew and Pepsi.
This was just the beginning, as Tatum soon ventured into acting. His first movie role came in 2006, in "She's the Man," starring alongside Amanda Bynes. His breakout role, however, was in the same year's dance hit "Step Up."
Channing didn't limit himself to acting. He co-produced "A Guide to Recognizing Your Saints" and voiced his inclination towards producing all his future films. Tatum continued to star in a series of successful movies, with his role in "Magic Mike" (2012) particularly standing out. The film was co-produced by Tatum and based loosely on his experience as a male stripper. It was a critical and commercial success.
Tatum's star continued to rise as he hosted Saturday Night Live and was named People magazine's Sexiest Man Alive, both in 2012. He starred in numerous other films, such as "21 Jump Street," "The Vow," and "Foxcatcher," and reprised his role in "Magic Mike XXL." He also lent his voice to animated movies like "The Lego Batman Movie" and "Smallfoot."
In 2023, he returned to his iconic role in "Magic Mike's Last Dance." He was named one of Time magazine's 100 most influential people in the world in 2022. It solidified his place in Hollywood and beyond.
Magic Mike and Red Shirt
Channing Tatum's entrepreneurial spirit and willingness to take risks truly shone with his film "Magic Mike." Instead of adhering to the conventional film financing structure, Tatum and his co-producer, Steven Soderbergh, adopted an unconventional approach. The duo personally financed the $7 million budget for "Magic Mike," opting to pay Warner Brothers a set fee for the distribution rights. This daring move paid off spectacularly when "Magic Mike" became a box office sensation. It generates significant profits from theatrical revenue, streaming, and DVD sales. The film's financial success saw Tatum and Soderbergh each pocketing a cool $60 million. Their partnership continued with the sequel, "Magic Mike XXL," from which they generated an additional $30 million each.
Tatum's earning potential continued to surge when he starred in the Amazon original film "Red Shirt," for which he received a whopping $25 million. The film was penned and produced by Simon Kinberg, who earned $8 million for his contribution. The film director David Leitch was handsomely rewarded $18 million for his directorial prowess. This shows that Tatum's earnings are not confined to his acting roles but extend to his savvy business ventures and strategic decisions.
Production Company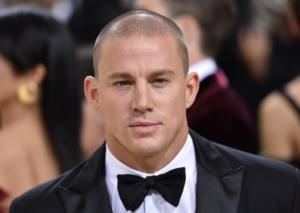 Apart from his illustrious acting career, Channing Tatum has also made his mark in the business world. He co-founded Free Association, a successful production company that significantly contributed to his net worth. This venture has allowed Tatum to star in films and have a hand in their creation. Thereby adding another revenue stream to his income.
In addition to the film production business, Tatum has also ventured into the beverage industry. He teamed up with Grand Teton Distillery to create Born and Bred, a line of premium vodka. Each bottle, priced at around $30, is a testament to Tatum's entrepreneurial spirit. This venture further bolstered his earnings, demonstrating Tatum's knack for capitalizing on opportunities in front of and behind the camera.
Real Estate
Channing Tatum's wealth is reflected in his successful acting, business ventures, and real estate portfolio. The actor and his former wife, Jenna Dewan, previously owned a home in the scenic Laurel Canyon of Los Angeles. A decade later, in 2018, the couple upgraded to a lavish mansion in Beverly Hills, valued at a staggering $6 million. Following their separation, Tatum relinquished the mansion to Dewan and relocated to a rental home in the San Fernando Valley of Los Angeles.
However, his real estate journey didn't stop there. Tatum went on to invest in another property, purchasing a splendid house in the upscale Brentwood neighborhood for around $5.6 million. This extensive and luxurious real estate collection further contributes to Tatum's impressive net worth.
Personal Life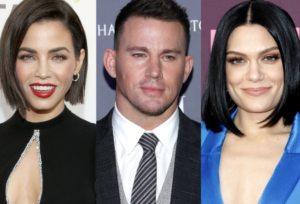 Channing Tatum found love on the set of "Step Up" in 2006 when he met Jenna Dewan. The couple tied the knot in Malibu in 2009 and welcomed their daughter, Everly, in 2013 while they were living in London for the filming of "Jupiter Ascending."
Unfortunately, their fairytale came to an end in 2018 when they announced their separation after almost nine years of marriage. The divorce was finalized a year later, in November 2019. Given the success Channing experienced during their marriage, Jenna reportedly received a hefty divorce settlement estimated between $20-30 million, which included real estate and ongoing spousal support.
Channing's love life continued to make headlines when he began dating singer Jessie J in 2018. Their relationship had its ups and downs, with a breakup in 2019 and a reconciliation in early 2020, but ultimately they parted ways. In 2021, Channing is romantically linked to actress Zoë Kravitz.
Awards and Recognition
Channing Tatum is no stranger to accolades and recognition in his acting career. His charismatic performances have earned him prestigious awards, including the Critics' Choice Movie Award for Best Actor in a Comedy for his role in "21 Jump Street." Further demonstrating his acting prowess, Tatum bagged the Best Actor award at the Gijón International Film Festival.
In addition to these wins, Tatum has been nominated for several other respected awards, including the Independent Spirit Awards, Kids' Choice Awards, and People's Choice Awards. These nominations reflect his considerable talent and the positive reception of his performances by both the industry and the audience.
Tatum's journey in acting has seen remarkable growth, with him taking on a range of iconic roles that showcase his versatility as an actor. Whether dancing his way into our hearts or portraying dramatic characters, Tatum has impacted audiences worldwide.
How Much Is Channing Tatum Worth?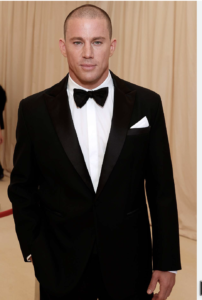 Channing Tatum's net worth is estimated to be around $80 million. This impressive sum of money can be attributed to his successful acting career, lucrative business ventures, and savvy real estate investments. Not only has Tatum made a name for himself in Hollywood, but he has also capitalized on various opportunities, creating multiple revenue streams that add to his ever-growing wealth.
His journey in the entertainment industry is an inspiring one, with Tatum proving that talent and hard work can pay off. Despite his fame and financial success, Channing remains grounded and humble, as evidenced by his philanthropic activities and charitable donations. His journey continues to be watched with interest by millions of fans around the world.
Frequently Asked Questions
Q: Is Channing Tatum on social media?
Yes, Channing Tatum is active on several social media platforms. He has a large following on Instagram with 17 million followers, and he also maintains a presence on Twitter, Facebook, and YouTube.
Q: Who are some notable people Channing Tatum has worked with?
Channing Tatum has worked with a number of notable actors and actresses throughout his career, including Jenna Dewan, his ex-wife, Jonah Hill, and Amber Heard, with whom he shared a memorable scene in a movie that grossed USD 122 million.
Q: What was Channing Tatum's breakthrough role?
Channing Tatum's breakthrough role came when he starred in the dance film "Step Up" in 2006. This role helped catapult him to fame and opened up many doors in his acting career.
Q: What is the name of Channing Tatum's daughter?
Channing Tatum's daughter is named Everly, and she was born in 2013. She is the daughter of Channing and his former wife, Jenna Dewan. Tatum has a great bond with his daughter and often posts pictures of their time together on social media.
Q: Why does Channing and Jenna Dewan divorce?
Channing Tatum and Jenna Dewan announced their separation after almost nine years of marriage in 2018. The couple cited irreconcilable differences as the reason for their split. Although they remained friendly after their divorce, no further details about the circumstances leading up to their break-up have been revealed.
Conclusion
After absorbing all this information about Channing Tatum's success, I can't help but feel inspired by his journey. It goes to show that with hard work, determination, and a bit of creativity, one can truly make a mark in whatever field they choose. His $80 million net worth isn't just a measure of his financial success but a testament to the myriad ways he's been able to leverage his talents and seize opportunities.
From his acting roles to his business ventures, Channing's endeavors reflect his diverse interests and entrepreneurial spirit. His journey serves as a reminder for all of us that success isn't limited to one path but can be achieved in many different ways.