Today, we're diving headfirst into the wild world of celebs with the craziest, most jaw-dropping luxury car collection you've ever seen. Buckle up because this ride is gonna be lit! 
Ever wondered what happens when the rich and famous get a little extra with their moolah? Well, they don't just buy one fancy car and call it a day. Nah, they go all out, filling their garages with the hottest wheels money can buy. But here's the thing, fam. It's not just about showing off. It's about the love affair these celebs have with their rides.
So, fasten your seatbelts and get ready to cruise through the extraordinary world of celebs and their luxury car collections.
Popular Types of Car That Celebrities Collect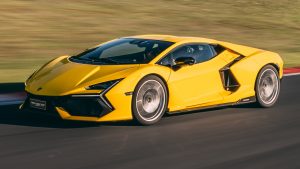 Celebs totally flex their love for cars with lit collections, ya know? They roll in all sorts of rides, from those jaw-dropping exotic supercars like Ferraris and Lambos to the OG classics like vintage Mustangs and Porsche 911s. And they're all about that luxury sedan life, pullin' up in Rolls-Royces and Bentleys. Some keep it eco-friendly in Tesla EVs or go all out with custom whips that scream their unique style. Vintage and rare gems, muscle cars, and off-road beasts? Yeah, they got those too! Don't forget the dope motorcycles and those exclusive, one-of-a-kind rides. Celebs really out here flexin' their individual swag with their car game on point.
Richest Celebrities With Luxury Car Collection
Now that you know the most popular types of luxury cars that people collect, it's time to reveal the richest celebrities with luxury car collection! Have any idea who are they? Without further ado, let's dive in!
Arnold Schwarzenegger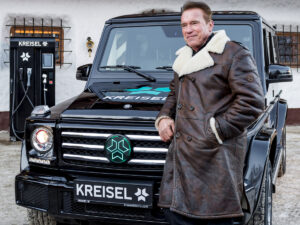 No cap, the Big Man himself ain't playin' around when it comes to his car game. Dude's got a straight-up fleet of whips that'll make your jaw drop. We're talkin' 15 luxury rides, and they're all flexin' real hard.
First up, he's got this vintage Excalibur that's wide open, and it's sittin' pretty at a cool $89K. The Terminator ain't messin' around with his Porsche 997 Turbo Cabriolet either – that thing's straight fire. But wait, there's more. My man's rollin' in not one, but two Bentley Continentals, and one of 'em cost him a whopping $320K. You know he had to stunt with a customized bright red Audi R8 too.
And then there's the heavy hitters. He's got that Mercedes-Benz SLS AMG Roadster and that beast could set you back a cool $540K. But here's the kicker – my dude's got a freakin' Mercedes Benz Unimog with 45-inch Michelin tires. That's the next level.
Oh, and peep this, he's got a legit tank! Yeah, you heard me right, a military-grade 1951 M47 Patton that he straight-up uses to crush cars. Big Man ain't messin' around when it comes to his wheels, that's for sure.
 Cristiano Ronaldo
When you're a sports icon like Cristiano Ronaldo, you know you gotta ball out both on and off the field, and my man definitely ain't holding back. His garage? It's like a car lover's paradise, for real.
So, first things first, he's got that Bugatti Chiron, the kind of whip that's on every petrolhead's wishlist. And let's not forget about the Aston Martin DB9, straight-up luxury vibes right there. But hold up, it gets crazier.
Ronaldo's got a Rolls Royce Phantom chillin' in his garage, and we're talkin' starting at a cool $950,000. That's some next-level flex right there. But he's not stopping there, nah-uh.
He's got a Lamborghini Aventador LP 700-4, a beast on wheels, and then there's the limited-edition Ferrari F12 TDF (Tour de France) that's worth over $620,000. This man's collection is on another level, and he's living that dream life, one car at a time.
Jay-Z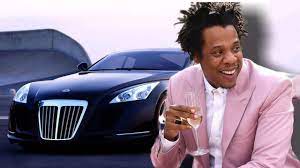 When it comes to Jay-Z's car collection, we're talking straight-up insanity. This billionaire ain't playing games, and his garage is living proof.
So, first off, my man's got an $8 million Maybach Exelero. Yeah, you read that right, EIGHT MILLION. To him, that's just pocket change. Then there's the Rolls-Royce Silver Cloud, a million-dollar ride, but he's like, "No big deal, there were 2,716 of these, after all."
But hold up, the flex doesn't stop there. Jay-Z's got a Pagani Zonda F, and there are only 40 of those in the world. That's some exclusive stuff right there. Plus, he's rollin' in a $2 million Bugatti Veyron Grand Sport – talk about baller status.
Don't forget the Mercedes-Benz SLR McLaren and an Alfa Romeo Spider to round out his collection. This man's garage is a car lover's paradise, and he's doing it big with that billionaire swag.
To reveal his net worth, just click here.
Roger Federer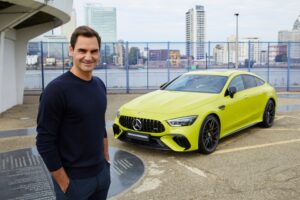 You wouldn't expect it, but Roger Federer is all about that Mercedes life. The tennis legend's garage is basically a Mercedes showroom, and he's got some serious taste.
First up, he's got that Mercedes Benz SLS AMG, an absolute beast of a machine. Then there's the E Class Cabriolet, sleek and stylish. Toss in a CLS 450 4Matic Coupé for good measure, and you're looking at around $400,000 worth of luxury rides right there.
But hold on, the Mercedes party ain't over. He's also got a Mercedes Benz SL in the mix, because, you know, you can never have too many Mercs. And just to switch things up a bit, he's got a massive Range Rover Sport SVR, proving that the Swiss athlete sure loves that V8 power.
Federer's garage is a Mercedes paradise, and he's rollin' in style.
Rowan Atkinson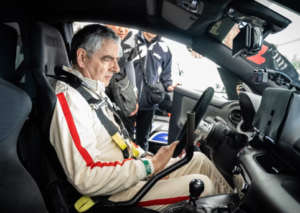 Don't sleep on Rowan Atkinson's car game – this dude knows how to roll in style, and it's way beyond the Mr. Bean days.
So, first up, he's got that Bentley Mulsanne Birkin-Edition and it's a cream-colored beast that'll turn heads for sure. But the real showstopper is his Rolls-Royce Phantom Drophead. Get this, he stuffed a 9-liter V16 engine in there – talk about an 'experiment.' That ride is straight-up legendary.
But wait, there's more. His Aston Martin collection is on another level. His V8 Vantage, which even had a cameo in Johnny English Strikes Again, is just the tip of the iceberg. He's got a DB2 and a V8 Zagato, too. It's like an Aston Martin museum in his garage.
Rowan Atkinson ain't playin' around when it comes to cars, and he's got the collection to prove it.
Shaquille O'Neal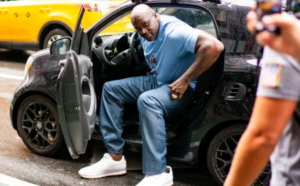 When it comes to Shaquille O'Neal's car collection, we're talking vehicles that match his larger-than-life personality. This dude only buys cars that can fit a 7-foot-1 giant, and it's a whole new level of extravagance.
First off, you've got that iconic 2001 Chevy G1500 conversion van. But hold up, Shaq took it to the next level with a custom Louis Vuitton leather interior. That van's sippin' over $30,000 worth of petrol every year. Talk about a gas guzzler.
Then there's the Rolls-Royce Phantom, pure luxury on wheels, and the Dodge Challenger Hellcat, a beast that's right up Shaq's alley. But it gets wilder.
Remember that tiger-fur-covered Cadillac Eldorado from Scarface? Yeah, that's in his collection. Michelle Pfeiffer called it "somebody's nightmare," but Shaq loves it. He's got not one, not two, but three Bentleys (an Azure, Arnage, and Continental GT) and a Lamborghini Gallardo with a 12-inch wheelbase extension to accommodate The Big Aristotle.
And just to switch things up, he's got a Vanderhall Venice Roadster. But hold on, this is just scratching the surface of Shaq Daddy's insane 30-plus vehicle garage.
Dwayne (The Rock) Johnson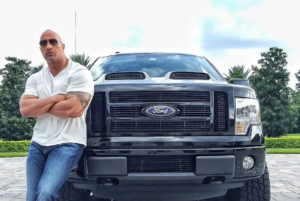 You already know The Rock's car game is all about muscle and luxury. This dude's got a taste for the finer things in life, and his garage is proof.
First up, he's got that Pagani Huayra worth a jaw-dropping $2.55 million – talk about a flex. And let's not forget the Ferrari LaFerrari, a $1.4 million masterpiece of speed and style.
But that's not all. The Rock's rollin' in a Rolls-Royce Wraith with a V12 engine, a car that screams luxury and power. And he's got a 1999 Plymouth Prowler for those classic vibes.
Now, here's the kicker. The Rock's got not just one, but several all-black custom Ford F150s. Dude's got his own fleet of basic neutrals.
But wait, there's more. He's got a Lamborghini Huracan, a McLaren P1, and a neon green 650S for that splash of color every garage needs.
The Rock is all about speed and luxury, and he's living life fast and furious.
To reveal his net worth, just click here.
Gordon Ramsay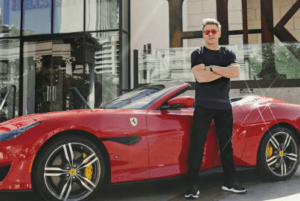 Gordon Ramsay isn't just a master chef; he's a master of collecting supercars that'll leave you weak in the knees. In a YouTube video titled 'Is Gordon Ramsay the next Lewis Hamilton?' this celebrity chef flaunts his jaw-dropping collection of speed demons, mostly sourced from the UK and Italy.
Let's break it down – he's got not one, not two, but five Ferraris. Yeah, you heard that right. The LaFerrari, the F12 TDF, the 812 Superfast, the 35 GTS, and the 488 GTB. It's a Ferrari frenzy in Ramsay's garage.
But he doesn't stop there. Ramsay dips his toes into the world of McLarens with the Senna in black and gold and the 675LT. Just when you think it can't get any crazier, he throws in an Aston Martin DBS Superleggera, a Porsche 918 Spyder, and a BAC Mono.
This chef's garage is basically a dreamland for car enthusiasts. Gordon Ramsay isn't just quick with his words; he's quick behind the wheel, too.
Elon Musk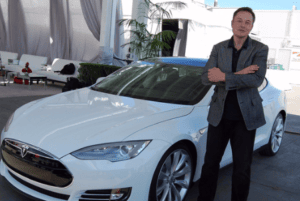 Elon Musk, the world's richest dude, doesn't just dream big in the tech world; he's got a car collection that's out of this world.
First off, there's the legendary McLaren F1, worth a cool $1 million. Yeah, he totaled it, but hey, when you're Elon Musk, life's a bit different. And let's not forget the Porsche 911 Turbo, the E-Type Jaguar Roadster, and the Hamann BMW M5. But of course, he's also got a fleet of his own creations – plenty of Teslas.
But here's where it gets really cool. Elon's got the Lotus Esprit "Wet Nellie" from James Bond's The Spy Who Loved Me, and he copped it at an auction for $920,000. He's not just keeping it as a collectible, though. Elon's got plans – he's gonna slap a Tesla electric powertrain on it and try to make it transform for real.
Elon Musk's car game is like his SpaceX missions – ambitious, daring, and out of this world.
To reveal his net worth, just click here.
Why Do Celebrities Collect Luxury Cars?
Celebrities often collect luxury cars for a variety of reasons, including:
1. Flexin' that Status and Image
So, like, you know how celebs are all about that image, right? Luxury cars are like their ultimate power move. When they roll up in a fancy ride, it's all about showing off that they've made it big in life. Luxury cars scream success, wealth, and basically being a total boss. They want everyone to know they're living the dream.
2. Passion for the Ride
Okay, but not all celebs are just about the flex. Some of them are legit car nerds. They're super into the whole car scene, from the engine specs to the sleek designs. These celebs collect luxury cars because they're head over heels in love with everything cars have to offer. It's not just a status symbol; it's a full-on obsession.
3. Money Moves – Investment Game Strong
Believe it or not, some celebs see luxury cars as more than just fancy rides. They're actually making smart money moves. Some of these high-end cars can go up in value big time, especially the rare ones. So, celebs with their eyes on the financial prize invest in luxury cars. It's like a millionaire's version of playing the stock market.
4. Stylin' and Profilin'
Luxury cars are like fashion on wheels, and celebs know it. They pick cars that match their vibe, man. Whether it's a sleek sports car, a classic vintage ride, or a custom-designed SUV, the car they drive is an extension of their personal style. It's like their way of saying, "This is who I am."
5. Sponsored by the Car Gods
Ever notice how some celebs always seem to be driving the latest and greatest luxury cars? It's often because they have sweet endorsement deals with car brands. These deals are like the ultimate win-win. Celebs get to cruise in luxury, and car companies get to ride the wave of their fame.
6. Livin' the Good Life
Life in the fast lane, right? Celebs are always on the move, and luxury cars offer the comfiest and most high-tech ride. Leather seats, mind-blowing sound systems, and all the tech gadgets you can imagine make their busy lives easier and way more enjoyable.
7. Exclusive AF
Some luxury cars are super exclusive like only a few of them exist in the world. Celebs are all about that exclusivity. Owning one of these rides is like having a golden ticket. It's not just about the car; it's about being part of an elite club.
8. Networking on Wheels
Cars can be a conversation starter, especially when you're rolling in something fancy. Celebs use their luxury cars to connect with fellow car enthusiasts. It's like, "Hey, you like cars? I like cars too! Let's be friends!" It's a social thing, you know?
9. The Ultimate PR Move
Luxury car companies are pretty smart. They know that when a celeb drives one of their cars, it's like free advertising on steroids. It's a win-win. The celeb gets a cool ride, and the car brand gets loads of attention. It's all about that publicity game.
10. Treating Themselves
After all the hard work and hustle, celebs deserve a treat, right? Luxury cars are their way of celebrating their success. It's like, "I made it, and I'm going to enjoy the ride." It's a reward for all the blood, sweat, and tears they put into their careers.
To sum it up, celebs collect luxury cars for a bunch of reasons, from flexing their status and following their passions to making smart money moves and showcasing their personal style. It's all part of the glamorous world they live in, where cars aren't just for getting from point A to B; they're a statement and a lifestyle.
Factors to Consider When Collecting Luxury Cars
When you're diving into the luxury car game, there's some cool stuff to keep in mind. First, you gotta set a budget, 'cause these babies can cost a pretty penny. Do some deep internet dives to research different luxury brands and models, and check if they've got some lit history. Rarity and collectibility are the vibe; if it's a limited edition or has a legendary story, it's gold. Always peep the condition and ask for all the receipts and records to prove it's legit.
You'll need a dope spot to stash these beauties, preferably somewhere that's climate-controlled. And don't forget the insurance; these babies are precious! You gotta decide if you're all about keeping 'em as they are or if you wanna trick 'em out or bring 'em back to life.
Join car clubs, hit up car shows, and slide into those collector circles online. Trends in the car scene can change, so stay woke about what's poppin'. And of course, make sure your heart's in it, 'cause it's not just about the cash – it's about the passion and the thrill. So, enjoy the ride, fam!
Takeaway
Alright, we've just taken a little trip through the lives of some mega-rich celebs and their insane car collections. I mean, who knew money could buy so much swag on four wheels, right?
From Arnold Schwarzenegger to Elon Musk, these celebs don't mess around when it comes to their cars. It's like they've got a need for speed and a thirst for a style that just can't be quenched.
But it's not just about the flashy rides, peeps. It's about the hustle, the grind, and the mad love these stars have for their wheels. They're not just collecting cars; they're collecting dreams and memories.
As we wrap up this wild ride through the world of celebs and their luxury cars, we hope you've vibed with it as much as we have. It's a reminder that if you chase your dreams with all your heart, you can make the impossible happen.
So, next time you spot a sick sports car zooming past or a classic beauty cruising by, remember it might belong to one of your fave celebs. And while not all of us are gonna have a garage full of luxury cars, we can definitely get inspired by their hustle, success, and the epic journey that got them where they are.
Frequently Asked Questions
Q1. How much do celebrities spend on their luxury car collections?
The spending varies widely, but some celebrities have invested millions in their collections.
Q2. Do celebrities use their luxury cars for everyday driving?
Some do, but many keep their luxury cars for special occasions and events.
Q3. Do celebrities insure their luxury car collections?
Yes, they usually have extensive insurance coverage to protect their valuable investments.
Q4. What's the most unique feature or modification seen in a celebrity's luxury car collection?
Celebrities often add unique features like customized sound systems, one-of-a-kind paint jobs, and even gold-plated accents.
Q5. How do celebrities source rare and vintage luxury cars for their collections?
They may work with specialized car brokers, attend auctions, and network with other collectors to find these unique vehicles.