Are you ready to dive headfirst into the electrifying world of Twitch streaming? Well, you're in for a treat because we're about to explore the lives and fortunes of the richest Twitch streamers out there!
Twitch, for those living under a digital rock, is not just another platform; it's a whole new dimension of entertainment. It's where gamers become legends, where personalities shine, and where communities thrive. And guess what? It's also where some of the biggest money moves happen!
So, grab your energy drinks and settle in because we're about to unveil the tales of those who've turned their gaming passion into a serious bankroll. We're talking jaw-dropping subscriber numbers, wild sponsorships, and donations that will have you questioning your life choices (just kidding, we're all here for the fun, right?).
But beyond the stacks of cash, these streamers have stories that transcend pixels and screens. They're pioneers of a new era, proving that in the digital age, your wildest dreams can become your daily reality. Whether you're a Fortnite fanatic, a Minecraft mastermind, or just someone who enjoys a good ol' chat, you're about to witness the limitless potential of Twitch.
So without further ado, let's dive in!
How Do Twitch Streamers Become Rich?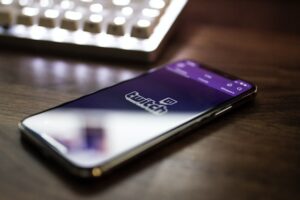 Twitch has totally flipped the script on how we entertain and game, and it's also created some massive money-making opportunities for content creators. You know what I'm talking about, right? Some Twitch streamers are raking in that dough big time, and we're about to spill the tea on how they're making bank.
1. Subscribers and Donations
So, first things first, subscribers and donations are the bread and butter for Twitch streamers. Viewers can hit that subscribe button at different levels, each with a monthly fee, and the streamer gets a sweet 50% cut. Subscribers get cool perks, like no ads and custom emotes. And don't forget about those straight-up donations! Viewers can drop anything from a few cents to major bucks during live streams.
For real, if you've got mad subscribers and generous fans, that income can stack up really quickly. It's all about building a killer community that's got your back.
2. Ad Revenue
Ad revenue is another way Twitch streamers can stack those bills. Twitch Partners and Affiliates get to run ads during their streams and pocket a piece of that ad cash. The more views you pull in, the more you're making.
Ads can be a nice extra payday, especially for big-time streamers. But remember, too many ads can turn off your viewers, so it's all about finding that balance.
3. Sponsorships and Brand Deals
Now, let's talk sponsorships and brand deals. Once you're poppin' off on Twitch, companies start knocking on your virtual door. They'll pay you to promote their stuff during your streams. It could be anything from showing off products, wearing their gear, or doing special events.
These deals can be hella lucrative, especially if you're a big deal in your niche. But keep it real, don't oversell. Your viewers can smell a sellout from a mile away, and trust is everything.
4. Merchandise Sales
Merchandise, anyone? A lot of top Twitch streamers drop their own branded gear, like clothes, posters, and mugs. Selling swag not only boosts the bankroll but also lets fans rep their favorite streamer.
Your merch game's gotta be strong, though. Design and quality matter, fam. You can also hype up your merch during streams to get those sales poppin'.
5. Affiliate Marketing
Affiliate marketing is the move too. Team up with companies and promote their stuff during your streams. You drop affiliate links, and when your viewers buy through those links, you're cashing in on those commissions.
Just remember, only push stuff you'd actually use and believe in. Your community trusts you, and you don't wanna lose that street cred.
6. Twitch Bits
Let's not forget Twitch Bits! Viewers can buy 'em and then toss 'em into your chat to show some love. One Bit is one cent, so it might not seem like much, but when you've got a big crowd going wild, those Bits start adding up.
Some streamers get creative with Bits, setting up leaderboards and cool alerts to encourage their viewers to drop 'em like confetti.
7. Twitch Prime Subscriptions
Amazon Prime members, listen up! You can link your Amazon Prime account to Twitch and score a free sub to a streamer's channel every month. Streamers get paid just like it's a regular subscription.
Twitch Prime subs are like that steady paycheck. If you've got a big Amazon Prime audience, you could be cashing in.
8. YouTube and Other Platforms
Diversify, diversify, diversify! Some Twitch streamers branch out to YouTube and other platforms like Facebook Gaming. More platforms mean more eyeballs and more chances to make that dough.
On YouTube, you can score cash from ads, sponsorships, and selling your merch, just like on Twitch. Plus, repurposing your Twitch content for YouTube can attract a whole new crowd.
Streaming on multiple platforms also gives you extra leverage when you're negotiating sponsorships. Brands dig the reach.
9. Tournaments and Competitive Gaming
Get this: some streamers are also crushing it in esports tournaments and competitive gaming. Winning or placing well in these events means you're scoring big prize money.
But don't sleep on it—it takes mad skills and tons of practice. Balancing tournaments with your regular streaming gig can be a grind, but the cash prizes can be worth it.
10. Exclusive Contracts
Sometimes, Twitch comes knocking with exclusive contracts. They'll pay you to stick with Twitch and only stream there. The deal can include a monthly salary, bonuses for hitting view goals, and other perks.
Exclusive contracts offer some stability and security, so you can focus on your content without stressing about the ups and downs of income. Just remember, it's like signing an exclusivity deal—other platforms are off the table.
Most Popular and Richest Twitch Streamers
PewDiePie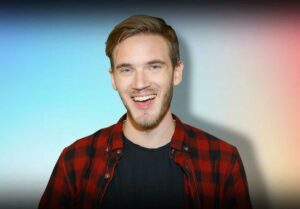 Felix Arvid Ulf Kjellberg, or just PewDiePie for those in the know, basically paved the way for all us content creators on YouTube. He was legit there even before the whole "online influencer" gig was a legit career move. In 2023, this Swedish gamer dude started dropping videos of himself owning noobs in games like Call of Duty. But then, things got spicier when he dove into the horror game scene, especially Amnesia. That's when the internet lost its mind over his epic jumpscare reactions and turned them into memes.
Fast forward to today, and Pewds has kinda shifted gears. He's all about that family life in Japan, which is dope, you know? But here's the twist – he set up this Twitch channel that's basically an "Infinite Stream," looping his old content like a boss. So, even though he ain't dropping new stuff as often, he's still stacking that paper. Oh, and he's got this rad clothing brand called Tsuki.
The dude's hustle ain't just about YouTube and Twitch though. When you tally up all his online grind and business moves, my man's sitting on a net worth of $40 million. Yup, you read that right – he's the top dog when it comes to Twitch streamers, and that's how you flex in the digital age.
Ninja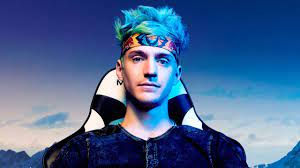 Tyler Blevins, AKA Ninja, flipped the script on his online career game. This dude started rocking the pro gaming scene on Twitch before making waves on YouTube. Back in '09, he was already making moves, gaining mad fame for his Halo 3 skills. Dude even repped esports squads like Renegades, Cloud9, and Team Liquid, living that pro gamer life to the max.
But then, the plot thickens. Ninja went all-in on Twitch, becoming a household name thanks to his epic Fortnite showdowns. His streams were like a money-printing machine, with sponsorships and bankroll flowing in like crazy. But you know what's wild? In 2019, this dude pulled a switcheroo and bounced from Twitch, setting up shop on YouTube instead.
Yet, even with the platform switch-up, Ninja's bank account is still stacked. This dude's got a net worth of a cool $40 million. Yeah, you heard me right, he's one of the big ballers in the Twitch game, and that's how you ride the digital wave to the bank.
Shroud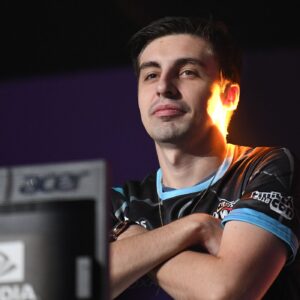 Let me drop some knowledge about the man, the myth, the legend – Michael Grzesiek, better known as Shroud. This dude ain't just any Twitch streamer; he's one of the top dogs with a bank account to match, rocking a net worth of a cool $22 million. Yeah, you heard that right, he's balling in the Twitch game.
But hold up, this ain't where his story starts. Shroud's online journey kicked off as a legit pro esports athlete. He was all about that Counter-Strike: Global Offensive (CS:GO) life, repping squads like Manajuma and Cloud9. He even helped Cloud9 snag that sweet first-place win in the 2016 ESL Pro League Season 4. Dude's skills were next-level.
Fast forward to 2013, and Shroud decided to bless Twitch with his presence. He was out here slaying it in games like CS:GO, PlayerUnknown's Battlegrounds (PUBG), and Valorant. But the plot twist? He left the pro CS:GO scene in April 2018, hanging up his esports jersey. These days, Shroud's got a fan base that's in the millions and a bank account that proves it – he's one of the wealthiest Twitch streamers out there.
xQc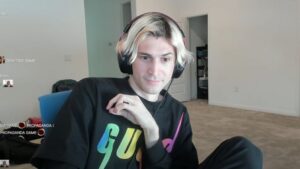 Let's talk about Felix Lengyel, but you probably know him as the legend xQc. This dude went from a pro eSports player to becoming one of the wealthiest Twitch streamers on the planet. It's a wild ride, so buckle up.
Back in 2014, when he was just 19, xQc started dishing out content to the masses. And oh boy, did people love it. In that very year, he racked up a whopping 10 million followers and over half a billion views. Yeah, you read that right – dude was blowing up.
Then in 2019, he took his gaming skills to the big leagues, repping the Dallas Fuel in the Overwatch League. Team Canada even had him on board for the Overwatch World Cup. But here's where the plot thickens – the group dropped him mid-season, thanks to some suspensions and other stuff.
But you know what they say, when one door closes, another one opens. xQc went all-in on the streaming game, and it paid off big time. By December 2019, he was the top dog, the most-watched streamer, with a jaw-dropping 54 million hours of stream time. And as for his net worth, we're talking a cool $13.5 million. The man's a Twitch sensation, no doubt.
Summit1g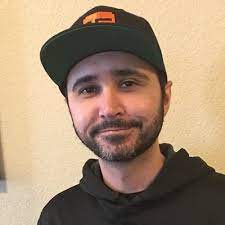 Alright, let's dive into the story of Jaryd Russell Lazar, better known as the one and only Summit1g. This dude is the real deal – a pro US Twitch streamer, a YouTuber, and he even had his time on the CS:GO battlefield.
Summit1g repped some serious esports squads, including A51 and Mythic, but in 2012, he said peace out to the pro gaming scene. Instead, he decided to share his epic live playthroughs with the world, and oh boy, did people dig it. He blew up for his streams of Grand Theft Auto V, Sea of Thieves, Valorant, Foxhole, iRacing, and DayZ.
In 2018, the Summit1g channel took the crown as the most-followed on Twitch – talk about a major flex. And just to prove he's not a one-trick pony, he hopped on the YouTube train, amassing a million subscribers. This dude's doing it all.
But let's get to the nitty-gritty – his bank account. Summit1g ain't just one of the biggest streamers on Twitch; he's also sitting on a net worth of a cool $11.5 million. That's how you hustle in the world of online content creation.
NICKMERCS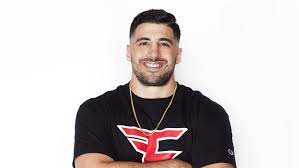 Let's talk about Nicholas Kolcheff, the man known as NICKMERCS. This dude is the real deal – an American Twitch sensation, a YouTuber, and he even co-founded the epic eSports and entertainment powerhouse, FaZe Clan.
His streaming journey goes way back to 2010 when he was rocking Justin TV. And you know what they say – where there's streaming, there's YouTube. Kolcheff dropped his YouTube channel and absolutely crushed it, racking up more than four million subscribers. That's some serious content-creation game right there.
But it doesn't stop at YouTube. In 2011, NICKMERCS made his mark on Twitch, playing all the big titles like Call of Duty: Warzone, Fortnite, and Apex Legends. He's got over six million followers on Twitch and a jaw-dropping 171 million views.
And when it comes to the cash flow, this dude ain't messing around. He's one of the top dogs in the Twitch game and sitting on a fat net worth of $9 million. Yeah, you heard me right – NICKMERCS is making it rain in the world of online gaming and streaming.
NightBlue3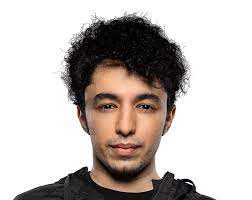 Let's dive into the story of Rabia Yazbek, better known as NightBlue3, a YouTube and Twitch content creator who made a name for himself in the League of Legends world.
This dude is all about that League of Legends life. In fact, back in 2018, he took his skills to the next level and played in the League of Legends All-Stars tournament, where he straight-up won the NA vs. EU show match. That's some next-level gaming talent right there.
But NightBlue3 isn't just about one game. He's one of the most consistent content creators out there, boasting over three million followers on Twitch and a whopping 257 million views. And if that's not impressive enough, he's got a YouTube channel, aptly named NightBlue3, which he started back in April 2008. It's got around two million subscribers and 11 million views.
And the numbers don't lie – NightBlue3's got the hustle down. These days, he's branching out, streaming other big-name games like Fortnite, PUBG, and Ark Genesis. Plus, he's stacking that paper, with a net worth of $7.6 million. That's how you make it big in the world of Twitch streaming and content creation.
How to Become a Successful Twitch Streamer?
Becoming a legit Twitch sensation is like leveling up IRL, but it ain't gonna happen overnight fam! So, here's the 911 on becoming a boss Twitch streamer and stacking those followers. 
1. Choose Your Niche and Flex Your Brand 
First, find your vibe. Whether you're into gaming, artsy stuff, cooking, or anything under the sun, own it! Your passion will light up your streams.
Next, get your brand game strong. Your stream name, logo, and overlays need to be on fleek. Consistency is key – make sure your visuals scream "You."
2. Gear Up for the Grind
Your gear is your lifeline, so invest wisely. Snag a lit microphone (like Blue Yeti), a dope webcam (Logitech C920 is a winner), and a beast computer with a killer GPU and CPU.
And don't forget that internet connection. Lag is the ultimate vibe killer.
3. Create Fire Content
Your content has to be top-notch. No cap! Whether it's gaming, art, or cooking, make it entertaining AF.
Get your tech game on point – crisp video, pristine audio, and flashy overlays are the vibes you're looking for.
4. Keep It on Schedule
Be consistent with your streams. Set a schedule that's real. Don't burn out, fam! A regular streaming schedule helps your squad know when to pull up.
Announce your streams on social media and hype them up. Countdowns and alerts keep the fam hyped.
5. Engage with Your Crew
It's all about building that bond with your peeps. Keep an eye on the chat, drop shoutouts, and make your viewers feel heard and valued.
Ask questions, run polls, and keep the convo poppin' – engagement is the name of the game.
6. Network and Collab
Link up with other streamers and creators. Network, network, network! Collaborations and co-streams can boost your reach.
Don't sleep on Twitch events and conventions – they're the plug for making connections.
7. Promote Like a Pro
Spread the word beyond Twitch. Post on social media, hop in forums and slide into Discord servers where your squad hangs.
Clip those fire moments and share them on YouTube. It's like a sneak peek to reel in new viewers.
8. Level Up Your Skills
Review your streams like a boss. What went right? What can be better? Listen to the squad and adjust your game.
Stay woke to trends in your niche and on Twitch. Flex those adaptability muscles.
9. Get That Paper
Monetize your grind, homie. Twitch subs, donations, affiliate deals, merch, and sponsorships – it's the bag season.
Just remember, follow Twitch's rules to stay in the clear.
10. Stay Hyped and Persistent 
Success takes time, my G. Set goals and celebrate those wins, no matter how small. Ls are lessons, not losses.
Keep the squad close for motivation when things get real. Persistence pays off in the end.
11. Play It Clean and Ethical
Play by the rules, fam. Know Twitch's TOS and guidelines. Respect the viewers and fellow streamers. Keep it positive and professional.
In short, making it big on Twitch is a grind, but with passion, consistency, and a little bit of networking, you can level up your streaming game.
Takeaway
Alright, aspiring streamers, we've been vibing through the world of Twitch and checking out the absolute ballers in the game, the richest Twitch streamers! What we've uncovered is straight-up mind-blowing. Like, seriously, from insane subscriber counts to crazy sponsorships and those mind-blowing donations – it's like a whole new level of flexing, ya know?
So, as we wrap up this wild journey through the lives of these Twitch stars, it's, like, super obvious that Twitch is no longer just a place for gamers to do their thing. It's a legit career, a hustle, where people from all walks of life can chase their dreams and make it rain with that digital dough.
These streamer stories aren't just about making bank; they're about showing us that in this digital age, anything is possible. Whether you're slaying in games, cracking us up with your epic commentary, or just being your unique self, these streamers are proof that if you've got the skills and the drive, you can totally make it happen.
As we bounce out of this dive into the lives of the richest Twitch streamers, remember that the online content world is always evolving. New talent will keep popping up, and the game will keep changing. But what won't change is the epic potential of this platform and the limitless dreams of those who hit that "Start Streaming" button.
To give you more inspiration, check out our "richest under 20" here.