Have you ever been curious about the lifestyle of a supermodel or what it's like to be a figure in a globally recognized reality TV show? Have you wondered about the wealth that can be amassed through such endeavors? Well, let's discuss Kendall Jenner's net worth, an individual who transforms these captivating questions into her reality.
Kendall Jenner, a name with glitz glamour, and the renowned television series 'Keeping Up with the Kardashians boasts a net worth that mirrors her triumphant ventures into the fashion and television industries. Recognized for both her modeling prowess and her fame on reality TV, Kendall Jenner's journey toward success is an enthralling tale of ambition, dedication, and high-stakes fashion.
So sit back. Join me as we embark on an exploration of this multi-millionaire model's financial voyage.
Early Life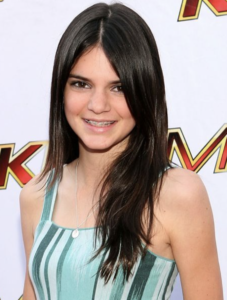 Born to the famous Caitlyn Jenner, an Olympic gold medal-winning decathlete, and Kris Jenner, a renowned television personality, Kendall is part of an expansive blended family. Kendall Nicole Jenner came into the world on November 3, 1995, in the bustling city of Los Angeles, California. She grew up alongside her younger sister, Kylie, and eight half-siblings from her parents' previous relationships.
Among her half-siblings are the household names of the Kardashian clan: Kourtney Kardashian, Kim Kardashian, Khloé Kardashian, and Rob Kardashian, as well as Brandon Jenner from the indie pop duo Brandon & Leah, and Sam "Brody" Jenner, a familiar face from "The Hills." Kendall spent her childhood in the upscale Calabasas neighborhood in California. She started her education at Sierra Canyon School but later transitioned to homeschooling to focus on her budding modeling career. She celebrated her high school graduation in 2014.
Launching Into Stardom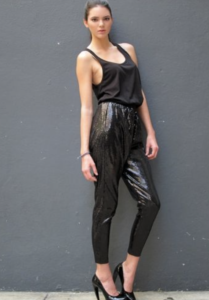 At 14, Kendall Jenner embarked on her journey in the modeling industry, signing with Wilhemina Models on July 12, 2009. Her debut campaign was significant, teaming up with popular clothing brand Forever 21 in December 2009. Her fame grew rapidly, and by the following year, she was already gracing the pages of Teen Vogue.
Jenner's career trajectory took a turn for high fashion in November 2012 when she collaborated with renowned Victoria's Secret photographer Russell James on various projects and model work, eventually landing on the covers of Harper's, Baazar Arabia, and Miss Vogue Australia.
Jenner's tireless dedication to her craft and the resulting success paved her way into the high fashion world. She signed with The Society Management on November 21, 2013, gaining bookings with prestigious brands such as Givenchy, Chanel, Tommy Hilfiger, and Balmain.
By 2015, Jenner was walking the runways for Marc Jacobs, Michael Kors, Vera Wang, and Chanel, further consolidating her status as a top model. In a testament to her recognizable persona, Jenner and fellow model Cara Delevingne were recreated as wax figures for Madame Tussaud's in London in 2016.
Parallel to her successful modeling career, Jenner also made waves on the small screen. She began her reality television journey in 2007, later branching out to appear in music videos and popular TV shows, including Hawaii Five-0. Furthermore, she has been the coveted choice for endorsement deals, partnering with global brands like Calvin Klein, Estée Lauder, and Adidas. Such high-profile gigs and partnerships have played a significant role in bolstering her remarkable net worth.
Reality TV And Successful Business Ventures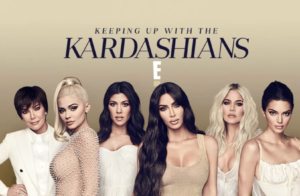 Kendall Jenner's fame and wealth go beyond her modeling career. She has also proven herself to be a businesswoman, capitalizing on her popularity in ways. One of her ventures is her role in the popular reality TV show 'Keeping Up with the Kardashians' which not only keeps her in the public eye but also significantly adds to her financial success across its 20 successful seasons.
Kendall didn't stop there. Alongside her sister, Kylie Jenner, she has entered the world of fashion design by creating their clothing line called 'Kendall + Kylie.' This brand has gained attention. Offers stylish clothing and accessories that appeal to a wide range of people.
Kendall's entrepreneurial spirit extends beyond this well. She has collaborated with fashion and beauty brands to launch unique and limited-edition products. These ventures have diversified her sources of income, contributing significantly to her worth.
818 Tequila Brand
In May 2021, Kendall added another feather to her entrepreneurial cap with the launch of 818 Tequila. It's a premium, handcrafted spirits brand featuring three unique variants: Blanco, reposado, and añejo. According to reports, the brand witnessed phenomenal success. It shipped over 1.5 million bottles within the first seven months of its U.S. trade debut. With a starting rate of $59.99 per bottle, it's easy to see how this venture has substantially boosted Kendall's impressive net worth. Indeed, 818 Tequila is a testament to Kendall's business savvy and her ability to tap into popular trends and deliver products that resonate with consumers.
Social Media Influence
With her impressive digital footprint, Jenner deftly uses her vast social media influence to make strategic business moves. Garnering more than 294 million followers on Instagram, she stands as a titan in the realm of social media. This massive global impact does not go unnoticed by brands seeking to boost their image and product reach. Collaborations with high-standing corporations such as Adidas, Pepsi, and Proactiv, where Jenner acts as a brand ambassador, have amplified her influence and significantly enhanced her net worth. These partnerships, coupled with her endeavors in modeling and business, have been instrumental in shaping her extraordinary wealth.
Awards and Recognition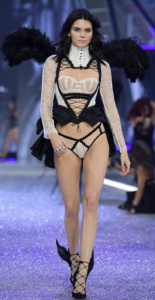 Throughout her illustrious career, Kendall Jenner's exceptional talent and hard work have earned her well-deserved recognition in the form of numerous prestigious awards. She first received acclaim in 2013 when she was given a Teen Choice Award. Subsequently, in 2015, she was recognized as the model of the year by the esteemed Models.com MDX Model of the Year Awards.
In the same year, Jenner's Internet video went viral, earning her an award from IADAS: The Lovie Awards. She continued her successful streak into 2016 when she was honored at the British Fashion Awards as the International Model of the Year.
Her prowess didn't go unnoticed in 2017, either. Once again, she received the Teen Choice Awards in the 'Choice Model' category. In the same year, Daily Front Row's Fashion Media Awards recognized her as the Fashion Icon Of The Decade, a testament to her enduring influence in fashion.
These accolades serve as milestones in Jenner's journey, each one reinforcing her status as an influential figure in the fashion industry.
Personal Life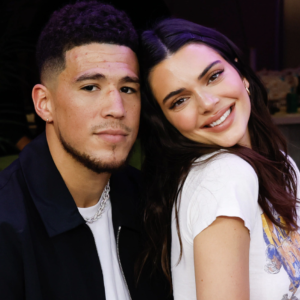 Kendall Jenner's personal life has been as eventful as her professional one, with the supermodel finding herself in a series of relationships over the years. From 2011 to 2013, she was linked with Julian Swirsky and Julian Brooks. Music sensation Harry Styles was also a significant figure in her love life, with the duo dating off and on between 2013 and 2016. Other notable figures in Jenner's romantic history include Ashton Irwin, Lewis Hamilton, Nick Jonas, and Devin Booker.
In a recent development that caught the attention of fans and media alike, Jenner has been spotted with international music sensation Bad Bunny. Candid pictures of the duo sharing warm moments at Sushi Park in West Hollywood have led to ample speculations about their relationship status. The frequent sightings of the pair in the Los Angeles area continue to fuel these rumors. Prior to this, Bad Bunny was in a long-term relationship with Gabriela Berlingeri for approximately five years. While marriage rumors had once been rampant for the couple, it now appears that Bad Bunny is moving forward with Kendall Jenner.
Car Collection
Kendall Jenner has quite a reputation for her love of cars, which is evident in her impressive car collection. It all started when she received a Range Rover as a birthday gift when she turned 18. Since then, her garage has expanded to include high-end models. Some notable ones are the Ferrari 488 Lamborghini Aventador and the Porsche 911 GT3 RS.
It's not about owning these cars; she has also collaborated with car brands on campaigns. One such collaboration was with Mercedes Benz for their "Generation campaign. In 2019, she even took part in the Gumball 3000 rally, where she showed off her driving skills with an eye-catching Porsche 911 GT3 RS.
Additionally, Jenner has shown an appreciation for cars by attending the Pebble Beach Concours d'Elegance event that showcases rare and antique cars worldwide.
Real Estate
In the realm of real estate, Kendall Jenner's portfolio is as impressive as her flourishing career in fashion and business. Her holdings include a remarkable mansion in Beverly Hills, bought in 2017 for a considerable $8.55 million. This modern, gated residence features expansive ceilings and an open floor layout that highlights the captivating Los Angeles views.
Expanding her property horizons, Kendall invested in a $6.5 million house located in the desirable Hollywood Hills area in 2016. This property is notable for its generous use of windows, bathing the interior in natural light, and a charming outdoor space with an inviting pool that exemplifies the California lifestyle.
Beyond these, Kendall's real estate collection includes a two-bedroom condo in West Hollywood and a property within Mulholland Estates, a secured community near Beverly Hills. The latter's architecture echoes Mediterranean aesthetics, signifying Jenner's impeccable taste in property investments.
These diverse estates, from the modern Beverly Hills mansion to the meticulously designed residences in Hollywood Hills and West Hollywood, showcase Kendall's discerning style in the realm of property investment.
What is Kendall Jenner's Net Worth?
After taking into account her successful modeling career, frequent media appearances, and profitable brand endorsements, Kendall Jenner is estimated to have a net worth of a whopping $60 million. This incredible wealth has secured her a spot among the top earners in the modeling industry. Apart from her earnings from the runway and reality TV, Kendall also makes a substantial income from public appearances. All in all, these various sources of income demonstrate Kendall Jenner's business savvy and her significant achievements in the fashion and entertainment sectors.
Frequently Asked Questions
Q: Has Kendall Jenner won any awards?
Kendall Jenner has indeed won several awards. In 2018, Forbes named her the World's Highest-Paid Model. The Teen Choice Awards also recognized her as their Favorite Model in 2015 and 2016.
Q: Who are Kendall Jenner's parents?
Kendall Jenner is the daughter of Kris Jenner, a television personality, and Caitlyn Jenner, a retired Olympic gold medal-winning decathlete. She's part of the famous Kardashian-Jenner family.
Q: Where can I see Kendall Jenner's latest photos and updates?
You can see Kendall Jenner's latest photos and updates on her social media profiles, particularly Instagram and Twitter. Additionally, fashion and celebrity news sites like Vogue, People, and E! Online frequently post about her
Q: How much is Kendall Jenner salary per month?
Kendall Jenner's annual salary is estimated to be around $3,750,000. This equates to about $312,500 per month in salary alone. Of course, this does not include her many other sources of income, such as endorsements and promotional deals with brands.
Q: How much is Kylie Jenner's net worth?
Kendall's younger sister, Kylie Jenner, has an approximately $700 million net worth. This makes her the world's youngest millionaire and one of the wealthiest celebrities in the world. Most of her wealth comes from her beauty business, Kylie Cosmetics. She also earns income from brand endorsements, modeling gigs, media appearances, and investments.
Final Words
In conclusion, Kendall Jenner's journey from reality television star to high-fashion model and savvy businesswoman is nothing short of impressive. Her net worth of approximately $60 million reflects her diverse ventures, from her successful modeling career and business endeavors to her strategic real estate investments and lucrative promotional deals.
As she continues to make her mark in the fashion industry and beyond, Jenner's influence and net worth are poised to continue their upward trajectory. Her story serves as an inspiration to many. It proves that with determination, hard work, and strategic choices, one can attain remarkable success and influence in their chosen field.