Skip Bayless has marked his legacy as one of the most controversial columnists in the sports industry. Years later into his fruitful career, many are likely wondering — how much is Skip Bayless worth today? Is he still earning money? Does he still have a TV show?
Famous for his witty and controversial remarks, Skip Bayless is a name you won't miss in sports. As of 2023, the legendary sports columnist, commentator, and TV personality holds an impressive $17 million net worth despite the controversies surrounding him.
This post discusses how Skip Bayless achieved such wealth and fame.
---
An Overview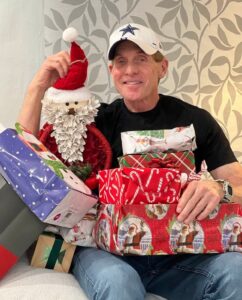 Skip Bayless has been a long-time sports columnist, working for the paper since the '80s. Bayless began dabbling in the world of sports young, working as a sports columnist in high school as part of their publishing team. And after graduating from Vanderbilt University, Bayless started working for "The Miami Herald."
Writing aside, Skip Bayless also explored radio and TV show hosting in the '90s. And he got the knack for it, earning him several lucrative deals from prominent sports entertainment companies. Today, he works for Fox Sports, running a TV segment called "Shannon and Skip: Undisputed" with fellow commentator Shannon Sharpe.
Despite his many controversies, Skip Bayless stayed afloat and kept his net worth high today.
---
Early Life
Initially known as John Edward Bayless II, aka "Skip Bayless," he was born and raised in Oklahoma. Despite being legally named John Edward at a young age, Bayless's father always called him "Skip," He eventually stuck to it as he grew older. And he even changed his legal name to "Skip."
Since his parents worked in the restaurant industry, Bayless considered a career in the same business. But he left that to his brother and went on to explore the sports entertainment world.
Bayless began his sports columnist career early, writing for his local high school during his senior year. He graduated with high honors, gaining him the "Grantland Rice Scholarship." It was a sports writing scholarship offered by Vanderbilt University, which Bayless accepted.
During his university years, Bayless became the official sports editor of his school's publishing team. And he eventually interned at "The Daily Oklahoman," working under renowned sports editor Frank Boggs. After graduating, Bayless began working for "The Miami Herald," right away.
---
Skip Bayless's Career
After getting his diploma from Vanderbilt, Skip Bayless began working at "The Miami Herald," writing sports features for two years. After a while, Bayless started working for the "Los Angeles Times," rising in fame due to his outstanding investigative journalism.
A few of Skip Bayless's most famous stories involved the LA Dodgers and their resentment of Steve Garvey. Aside from that, Bayless exposed Carroll Rosenbloom's decision to begin various quarterbacks each game for the Rams. He was so good at his job that Bayless snagged 1997's Eclipse Award for Outstanding Newspaper Writing.
After years with the Los Angeles Times, Skip Bayless quit and began working for "The Dallas Morning News." Here, he began writing his sports column. But it didn't last long as Bayless started writing for the "Dallas Times Herald."
Skip Bayless also worked on several books as a sports columnist. And toward the late '90s, Bayless began writing for the "Chicago Tribune."
Writing aside, Skip Bayless is most famous for his work in the radio industry. He started co-hosting radio segments in the early '90s. Moreover, Skip Bayless also kickstarted a TV career, providing commentary for several sports channels. And he even became a reoccurring guest on Fox Sports' "The Last Word."
Skip Bayless was so impressive in the co-hosting abilities that ESPN hired him full-time. But despite his hefty contract with the company, Bayless left ESPN in 2016. He switched to Fox Sports, accepting a $5 million agreement.
Besides writing, radio show hosting, and TV appearances, Skip Bayless has also made several movie cameos. And these include 2006's "Rocky Balboa."
---
Personal Life
Skip Bayless married his long-time sweetheart, Ernestine Sclafani. The two met on the set of a sports talk show on ESPN2's "Cold Pizza." Sclafani was part of Bayless's public relations team at the time. And they had a rocky start due to their long-distance relationship due to their schedules.
But the two persevered, and Bayless proposed to Sclafani in 2010 after five years of dating. The famous sports columnist proposed to her while flying from New York to Oklahoma. And six years later, Bayless and Sclafani tied the knot in an intimate ceremony. It was so secretive that even close friends and family didn't know of the wedding.
After six years of marriage, Bayless and Sclafani are yet to welcome children. Instead, they raise a Maltese dog named "Hazel" together.
But Skip Bayless's personal life isn't all butterflies as he recently got into hot waters in 2020. The iconic sports commentator made several controversial statements about Dak Prescott, a quarterback for the Dallas Cowboys. And Prescott had gone public with his mental health issues, hoping to spread the word on depression and remove the stigmas attached to it.
But instead of showing support, Skip Bayless attacked Prescott for it. The commentator said he had zero sympathies for the quarterback, dismissing his statements as trivial complaints. And Bayless reminded his audience that Prescott was a quarterback of one of the country's best NFL teams and that he should be happy.
As details emerged about Bayless's controversial statements, it turned out that Prescott's brother had taken his life due to the isolation made by the recent pandemic. Aside from that, he was looking for help from Dallas Cowboys representatives and his family with his depression.
His co-host, Shannon Sharpe, disagreed with Skip Bayless's comments. And Fox Sports released a statement saying they also disagree with what Bayless said. Because of this, the commentator backtracked and issued a public apology.
---
How Much is Skip Bayless Worth? (Skip Bayless Net Worth 2023)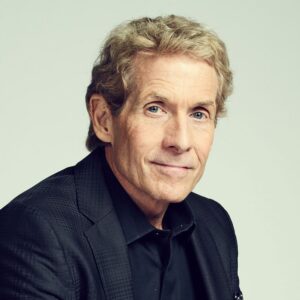 How much is Skip Bayless worth? As of 2023, Skip Bayless has amassed a net worth of $17 million.
Bayless's wealth comes from his hosting on TV shows, earning him millions. He has had many lucrative contracts from major sports companies, including ESPN and Fox Sports. Bayless had a $4 million contract with the former, cutting off ties in 2016. He decided to go with the latter company as they offered him a higher rate of $5 million yearly.
Hosting aside, Skip Bayless also does movie cameo roles. His most prominent appearances were in 2006's "Rocky Balboa." And, of course, Skip Bayless also appears in several TV shows as an actor, not a host. All these side gigs likely earn him millions combined.
Also, Skip Bayless authored and published many books under his name. And he also gets paid royalties from said publications. Most of his work revolves around the controversial football team, the Dallas Cowboys.
Finally, Bayless's several real estate and vehicle investments added to his impressive net worth. Bayless has purchased and sold several opulent real estate properties and vehicles throughout his career. And he currently lives in a multi-million dollar estate with his wife.
---
How Does Skip Bayless Make Money?
Radio Career
Skip Bayless kickstarted his radio career in the early '90s. He had a two-year stint hosting a popular sports talk show. Moreover, Bayless hosted his radio show named "The Skip Bayless Show" for another two years. And he, of course, got paid for these radio episodes. 
Likewise, Bayless also appeared in several radio programs. After all, he is a renowned sports columnist. These radio shows include "Chet Coppock" and "The Fabulous Sports Babe." And it was only a short time until Skip started co-hosting a weekend show on ESPN, which went on till 2004.
Annual Salary
Skip Bayless's primary income source is his annual salary from Fox Sports. Generally, Bayless's base salary is $5 million yearly. And after many years with ESPN, Skip left when their contract expired in 2016. Although many fans weren't happy, few suggested the split was due to money. 
Several reports state that ESPN would pay Skip Bayless $4 million yearly to let him stay. But Fox Sports was willing to give him a higher rate. But rumors state that Bayless considered the offers well and that the latter wanted to provide him with an additional $4 million signing bonus. And it included a 4-year contract that would earn him over $5 million per year. 
Hence, Skip Bayless remains with Fox Sports today. 
TV Shows
Skip Bayless works on TV shows when he's not on the radio station. After all, before being a commentator, Bayless is a talented sports analyst. The first TV appearance was in 1989's "The Sports Reporters," presented by ESPN. And three years later, Skip became an NFL Prime Monday's Knights of the Roundtable pioneering debate team member. 
Aside from that, Skip Bayless also gave his commentary for the Golf Channel between 1999 and 2000. He did it during a major golf championship at the time.
TV appearances aside, Skip Bayless also wrote columns for ESPN's official website. But that only lasted until Bayless parted ways with the company. He accepted a new contract with Fox Sports, co-hosting the popular TV segment "Skip and Shannon: Undisputed" alongside Shannon Sharpe. 
Despite their disagreements, Bayless and Sharpe continue to operate the show today. After all, the former signed another 4-year contract with Fox Sports.
Movie Cameos
Besides TV and radio shows, Skip Bayless also dabbles on the big screen. The famous sports columnist has been in several movie cameo roles. Most notably, Bayless has done one in 2006's "Rocky Balboa." Aside from that, Bayless also appeared in 2010's "30 for 30 films" made by ESPN. 
Books (Author)
Considering he's an excellent sports writer, it isn't surprising to see one of the ways that Skip Bayless makes money is by writing and publishing books. He has written several books, including "Hype" and "God's Coach: The Hymns." But the first publication Skip had is titled "Hypocrisy of Tom Landry's Cowboys," highlighting the rise and fall of said coach's team.
Aside from that, Skip Bayless also published "The Boys: The Untold Story" after the Dallas Cowboys' 1993 victory in the Super Bowl. And finally, Bayless published another book about the team titled "Hell Bent The Crazy Truth About the Dallas Cowboys."
Extra Ventures
Considering Skip Bayless is a hot shot in the sports scene, it's not surprising to see him get a brand deal or two from time to time. His most lucrative brand endorsement is Gatorade, a famous electrolyte sports drink company. 
---
Frequently Asked Questions
Q: How did Skip Bayless become famous in the sports industry?
A: Skip Bayless experienced real growth in his career by appearing on ESPN2's "First Take." ESPN gave Bayless a full-time gig with Stephen A. Smith on TV. There, Skip got the chance to showcase his charms and witty remarks, growing his fame further. 
Q: How much money is Skip Bayless making on TV shows?
A: Skip Bayless earns millions of dollars from his TV appearances. For instance, Fox Sports offered Bayless a $5 million contract to appear in various shows. Skip has appeared in ESPN's "First Take" and his TV show with Shannon Sharpe titled "Skip and Shannon: Undisputed." As of 2023, Skip Bayless's net worth stands at $17 million.
Q: Is Skip Bayless a part of the Hall of Fame?
A: Skip Bayless got selected to be a part of the Hall of Famer in 2008. The Oklahoma City Wall of Fame recognized him as an outstanding alumnus of public schools in the area. So, it's safe to say Skip Bayless is a "Hall of Famer."
Q: What did Skip Bayless do to TV co-host Shannon Sharpe?
A: During one of their segments, Skip Bayless interrupted Shannon Sharpe, saying he won't be taking down what he said as he "stands by what I tweeted." Hence, Sharpe stopped his monologue, saying he couldn't get through it without Bayless interrupting him. 
Q: Which athlete does Skip Bayless support?
A: Skip Bayless has praised NBA superstar LeBron James the most. During one of his recent episodes for "Skip and Shannon: Undisputed," Bayless said he now supported LeBron James. After years of criticizing the NBA star, Bayless decided to turn a new leaf and became a fan. He added that James managed to turn Bayless, a "skeptic," into a "fan."
Q: How much is Skip Bayless worth in 2023?
A: Famous sports columnist, commentator, and TV personality Skip Bayless holds a $17 million net worth as of 2023. He continues appearing on several TV shows, endorsing many brands, and investing.
---
Final Words
How much is Skip Bayless worth? As of 2023, the legendary sports columnist and commentator has a net worth of $17 million. With Bayless's successful work on ESPN2's "First Take," it's unsurprising to see him dominate the industry. 
Besides his professional work as a sports analyst and commentator, Skip Bayless does acting on the side. He has become a cameo for several TV shows and has a fixed base salary from Fox Sports, adding to his wealth. And finally, Skip has made several investments, including real estate and vehicles — boosting his net worth more.
Despite the many controversies surrounding him, Skip Bayless managed and preserved his riches. Although he's become problematic over the years, Bayless is still growing his wealth today. 
Do you want to see the riches of another sports legend? Check out legendary boxing promoter Don King's net worth next!