When it comes to top talented musicians, Justin Timberlake is definitely one of the first to come to mind. From hitting all original and classic music charts, conquering film roles in huge projects such as 'The Social Network' or 'Trolls,' and performing at some of the world's most exclusive events – this artist has no limits.
But how much does he have in his bank account? How much is Justin Timberlake's net worth today?
We'll take a look at a few insights into his highly successful career and sum up all recent estimates that give us an idea about what kind of wealth this singer-songwriter truly has!
Early Life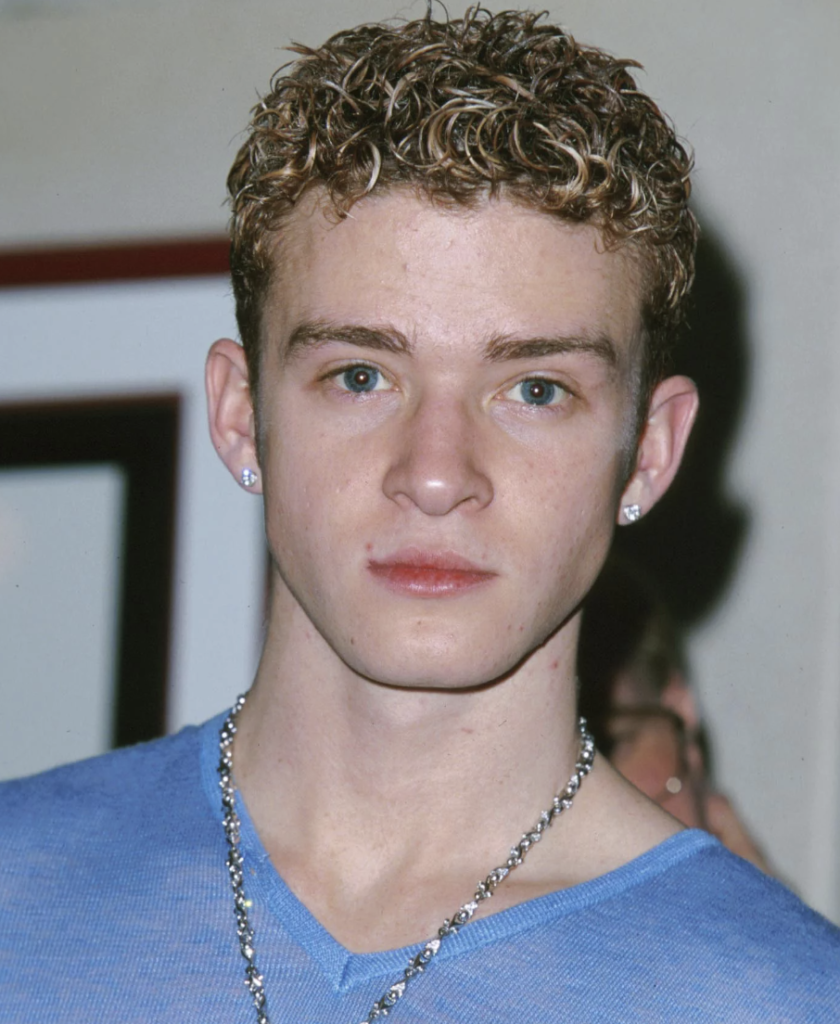 Justin Timberlake was born in Memphis, Tennessee, on January 31, 1981, into a musical family. He spent his early years in Shelby Forest with three half-siblings: Jonathan, Stephen, and Laura Katherine.
Justin's grandfather greatly influenced his passion for music by exposing him to the songs of legendary musicians like Johnny Cash and Willie Nelson. At only 11 years old, the rising star made his first TV debut on Star Search.
Later, in 1993, he joined The Mickey Mouse Club and performed on stage alongside future stars like Britney Spears, Ryan Gosling, and Christina Aguilera. Without question, Justin's early exposure paved the way for his successful profession and increased his wealth.
Music Career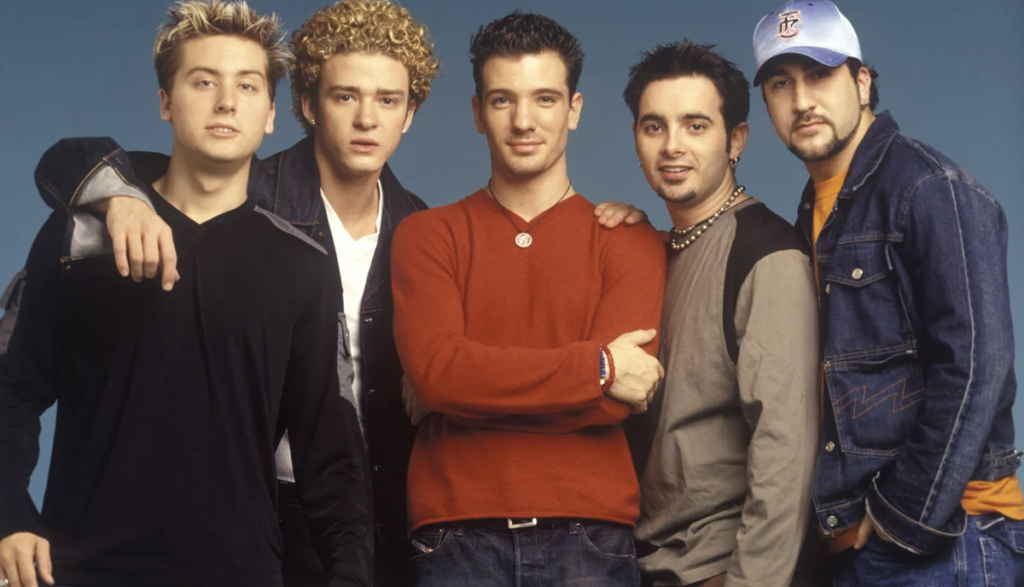 Just a year after making his Star Search debut, Justin Timberlake was cast as a star in The All-New Mickey Mouse Club, where he remained from 1993 until 1994. Among the other performers at the performance were Christina Aguilera, Britney Spears, and Ryan Gosling; Justin also made the acquaintance of JC Chasez there. After a while, Timberlake asked Chasez to join him in the boy band that would become known as 'NSYNC and be managed by Lou Pearlman.
Timberlake and Chasez took the lead vocal roles in the band. Their adventure began with a tour of Europe in 1996, and by 1998, they had released their debut album. Selling over 11 million sales, the album catapulted 'NSYNC to the top of the charts in the United States.
Success continued for the band with subsequent albums like No Strings Attached and Celebrity. Justin Timberlake's net worth was above $2 million even before he became famous as a musician. Timberlake, while enjoying great success as a group member, never stopped pursuing his solo career.
Solo Music Career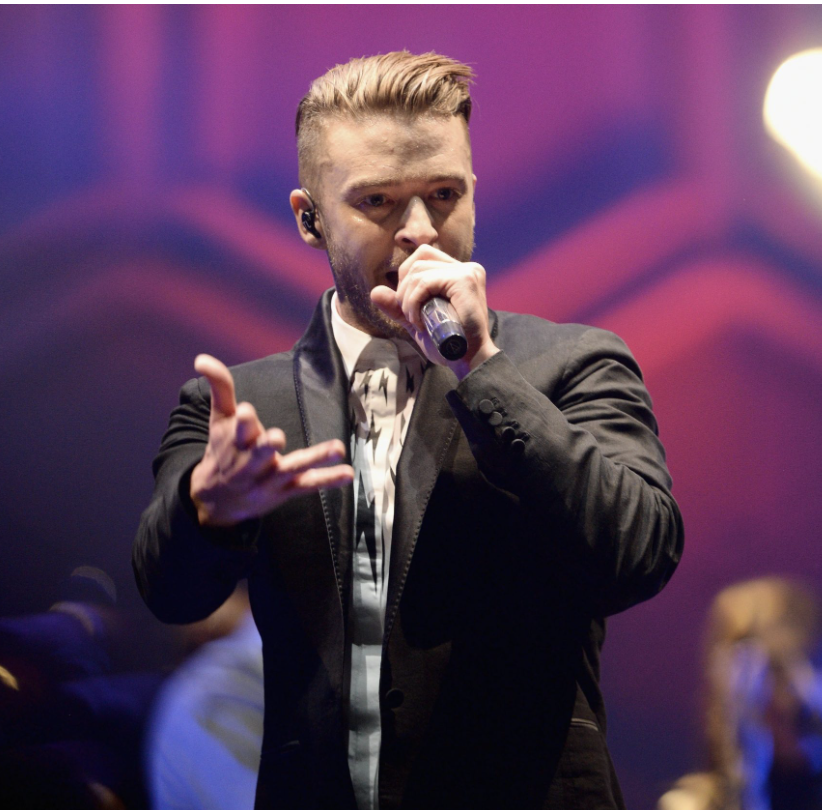 As 'NSYNC's fame began to dwindle, troubles were bubbling under the surface with the band's manager, Lou Pearlman. Pearlman was facing a lawsuit from another popular boy band, the Backstreet Boys, in 1999. Things escalated further when 'NSYNC also filed a lawsuit against Pearlman and his record company, Trans Continental, due to unfair business practices. Despite the turmoil, Timberlake focused on his ultimate ambition: a solo career.
In 2000, he ventured into acting with a role in Disney Channel's "Model Behavior". A year afterward, he collaborated with the renowned Pharrell Williams to explore his music more deeply. His solo music career officially took off in August 2002 with the release of his first single, "As I Love You." This was followed by his debut solo album "Justified" a few months later.
In 2003, Timberlake embarked on the "Justified/Stripped Tour" with Christina Aguilera, who also promoted her album. Both Timberlake and Aguilera, former Mickey Mouse Club members, were making their mark as successful solo artists by this time. During this period, it significantly contributed to Justin Timberlake's net worth growth.
Diversified Ventures
Alongside his personal projects, Timberlake has displayed his skills as a producer in several high-profile albums. For instance, he contributed to Rihanna's groundbreaking "Good Girl Gone Bad" and Madonna's captivating "Hard Candy." He further showcased his musical versatility through his work on "Wanderlust" by Little Big Town and the much-acclaimed self-titled album by Beyoncé.
Timberlake's talents extend beyond music, as evidenced by his venture into television. He was the creative force behind the 2019 game show "Spin the Wheel," hosted by Dax Shepard. He also joined his wife, Jessica, as an executive producer on a gold documentary named "The Short Game."
In more recent times, Timberlake has dabbled in acting, starring in 2022's movie "Candy" alongside his wife. He also continues to voice the character Branch in the animated "Trolls" franchise, a role he's held since 2016. His children, Silas and Phineas, are fans of his work in "Trolls."
However, Timberlake has taught them an important lesson about life in the spotlight. As he mentioned during a January 2021 episode of the "Armchair Expert" podcast, "We have fun jobs, but it's not who we are." It's clear that Timberlake's diverse range of ventures significantly contributes to his considerable net worth.
Music Royalty Income
Did you know that Justin Timberlake is not just an amazing singer and actor but also one of the highest-earning music artists? Forbes has recognized his incredible talent and success! Guess what? This music superstar rakes in over $45 million every single year! He earns money from different music platforms, which is why this happens.
Take a look at this: Spotify showers him with a whopping $20 million every year, while Apple Music dishes out a cool $15 million. Amazon Music also adds a generous $5 million to his earnings.
Justin Timberlake's jaw-dropping net worth is greatly boosted by his huge income from music royalties.
Endorsement and Book Publications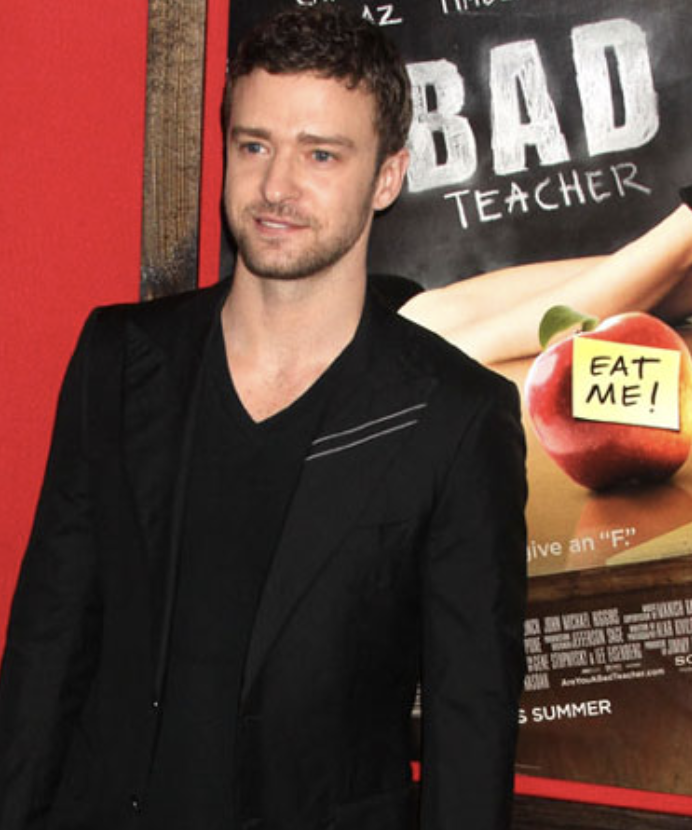 Justin Timberlake has also used his fame and recognition as a platform to endorse various brands and products, which has boosted his net worth even further. Some notable brands that Timberlake has endorsed include big names like Audi, Bai, Bud Light, Budweiser, and Callaway Golf.
Besides his music and acting career, Timberlake has also made his mark as an author. He wrote an autobiographical book titled "Hindsight & All the Things I Can't See in Front of Me, " published on October 30, 2018. The book provides a closer look into Timberlake's life and experiences, offering fans a chance to connect with him more personally.
This wide array of endorsements and his book publication have all played significant roles in building Justin Timberlake's impressive net worth.
Business Ventures
Justin Timberlake has smartly used his earnings to make investments that further add to his wealth. He owns pieces of major companies like Amazon, Qualcomm, Apple, PayPal, and Coca-Cola, showing his keen interest in the stock market. Additionally, he has made his mark in the business world with ventures like 901 Tequila and the William Rast clothing line, which he has played a significant role in expanding.
Timberlake's business acumen doesn't stop there; he also owns a series of restaurants across the US. Various reports suggest that these diverse business ventures and investments have helped him earn over $50 million extra, significantly boosting Justin Timberlake's net worth.
Real Estate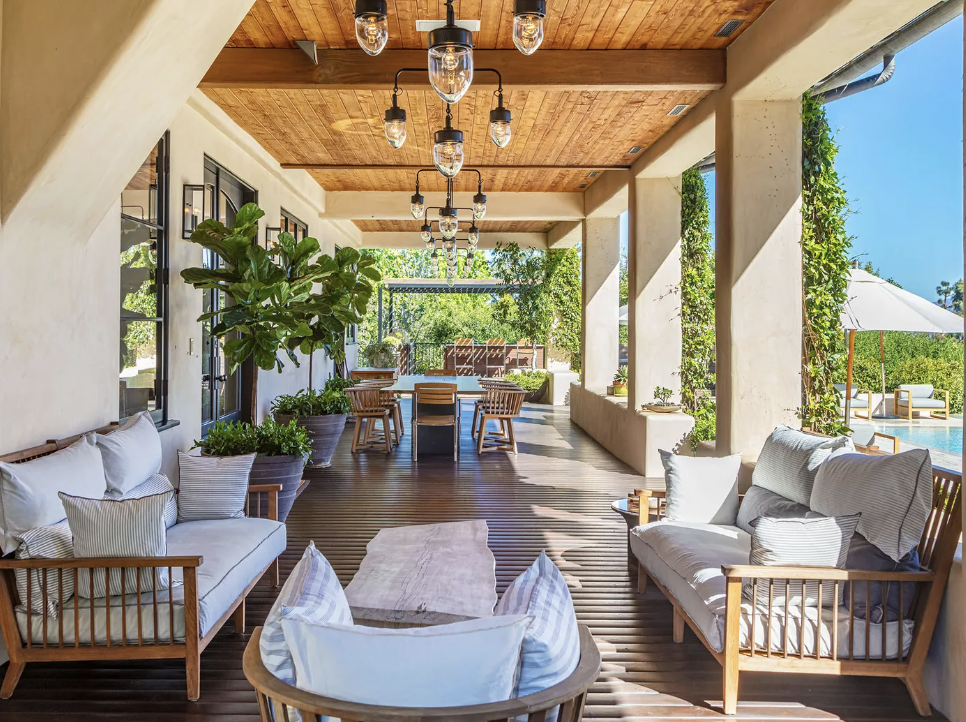 As diverse and spectacular as his musical undertakings, Justin Timberlake's real estate portfolio is extensive. He and his wife, Jessica Biel, have had several opulent homes nationwide. They bought one in 2010 for $6.6 million and sold it in 2019.
They also bought a 5,400-square-foot duplex penthouse in Tribeca for $20.2 million in 2017. The building is shared with other celebrities like Harry Styles, Blake Lively, Ryan Reynolds, and Lewis Hamilton.
In addition to their New York residences, the couple owns a mansion in the Hollywood Hills, which Timberlake acquired in 2002 from Helen Hunt. He expanded the property by purchasing an adjoining plot, thus creating a sprawling 10+ acre estate.
They also own an undeveloped 130-acre estate near Nashville, purchased for $4 million in 2015, and a property in the exclusive Yellowstone Club in Montana, which they acquired for an undisclosed price.
This private club, with an upfront membership fee of $300,000 and an annual charge of $30,000, is known for its extensive lands, including 2,200 skiable acres. Other notable members include Bill Gates and Jack Kemp. Reportedly, Timberlake and Biel plan to raise their children there, away from the Hollywood glare. These real estate investments significantly contribute to Justin Timberlake's considerable net worth.
Cars and Aircraft
Justin Timberlake's love for vehicles is evident in his impressive collection of luxurious automobiles and motorcycles. Among his prized possessions are collections from the renowned Harley Davidson, multiple Mercedes Benz models, and a classic 1960 Pontiac GTO.
His garage also features a Jeep Wrangler, Audi Q7, Audi A8, Hummer H3, Lexus RX 350, and the sleek Audi S5 Cabriolet. Beyond the road, Timberlake is also a fan of the skies. Unlike many celebrities of his stature, he owns a private jet, which he frequently uses to traverse the globe.
He recently shared a snapshot of himself with his aircraft on Instagram, showcasing his penchant for high-end traveling. This collection of vehicles and the private jet exhibits Timberlake's taste for style and comfort and adds substantially to his enormous net worth.
2004 Super Bowl Mishap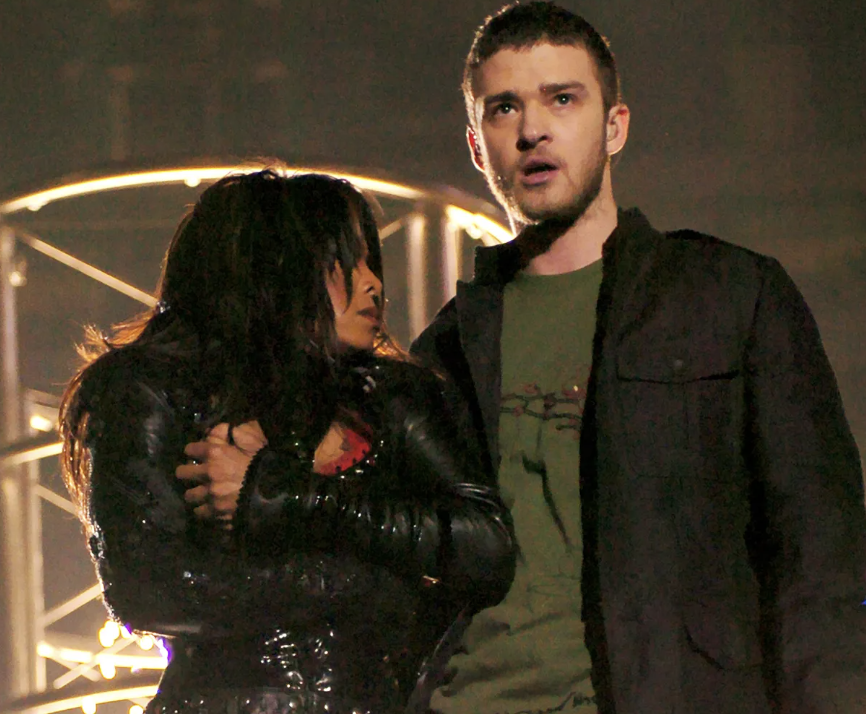 Timberlake's 2004 Super Bowl halftime performance with Janet Jackson was an unexpected event that garnered a massive public reaction. During the energetic performance, an unfortunate wardrobe malfunction led to Timberlake accidentally ripping off part of Jackson's costume, exposing her breasts on live television before countless viewers.
Despite the negative publicity that followed the incident, Timberlake's career did not suffer a significant setback. Remarkably, by the close of 2004, Justin Timberlake's net worth was estimated to be around $42 million, demonstrating his resilience and continued popularity.
Personal Life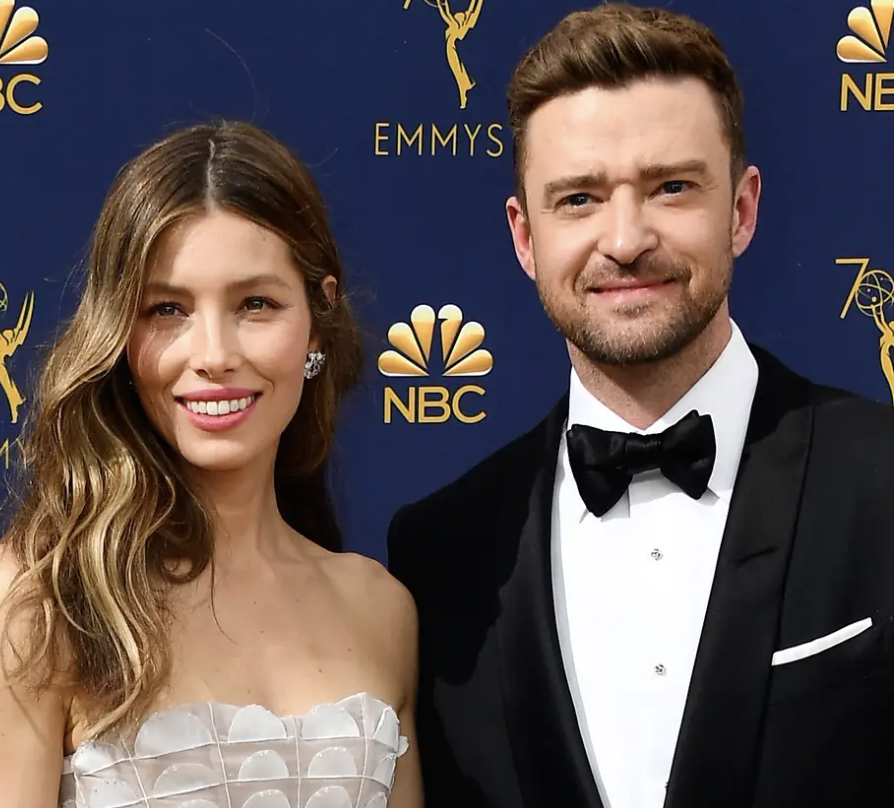 Fans and reporters are interested in Justin Timberlake's personal life. Britney Spears was the most famous person he dated. They broke up in 2002. Most people knew about her friendship with Jessica Biel. In 2007, Biel and Timberlake began dating.
After five years of dating, they decided to make their commitment official and married on October 19, 2012, in the beautiful Fasano, Italy. Their life together was blessed with the arrival of their first child, a son named Silas, on April 11, 2015. The couple welcomed their second son in July 2020, further adding joy to their family.
Accolades
Throughout his impressive career, Justin Timberlake has collected many prestigious awards and recognitions, reflecting his remarkable talent and influence in the entertainment industry. He has scooped up a whopping 10 Grammy Awards, with his groundbreaking albums "Justified" and his chart-topping hit "SexyBack" being recognized.
His creativity is not only limited to music, as demonstrated by his 4 Emmy Awards, including one for the outstanding original score and lyrics for "Dick in a Box" on Saturday Night Live.
On the international stage, Timberlake has been honored with 3 Brit Awards, with recognition for his solo artist performance and his album "FutureSex/LoveSounds." The Billboard Music Awards have also acknowledged Timberlake's impact on the music scene, bestowing upon him 9 awards, including Best Male Artist and Best Radio Song Artist. The American Music Awards have also recognized his work, MTV Video Music Awards, and the People's Choice Awards.
In 2019, his hometown of Memphis recognized his contributions to music with a Memphis Music Hall of Fame induction. In addition, the Hollywood Walk of Fame awarded him a star in 2004. These accolades testify to Timberlake's enduring popularity and the respect he has earned from his fans and peers. Timberlake's consistent artistic achievements have significantly contributed to his substantial net worth.
Charity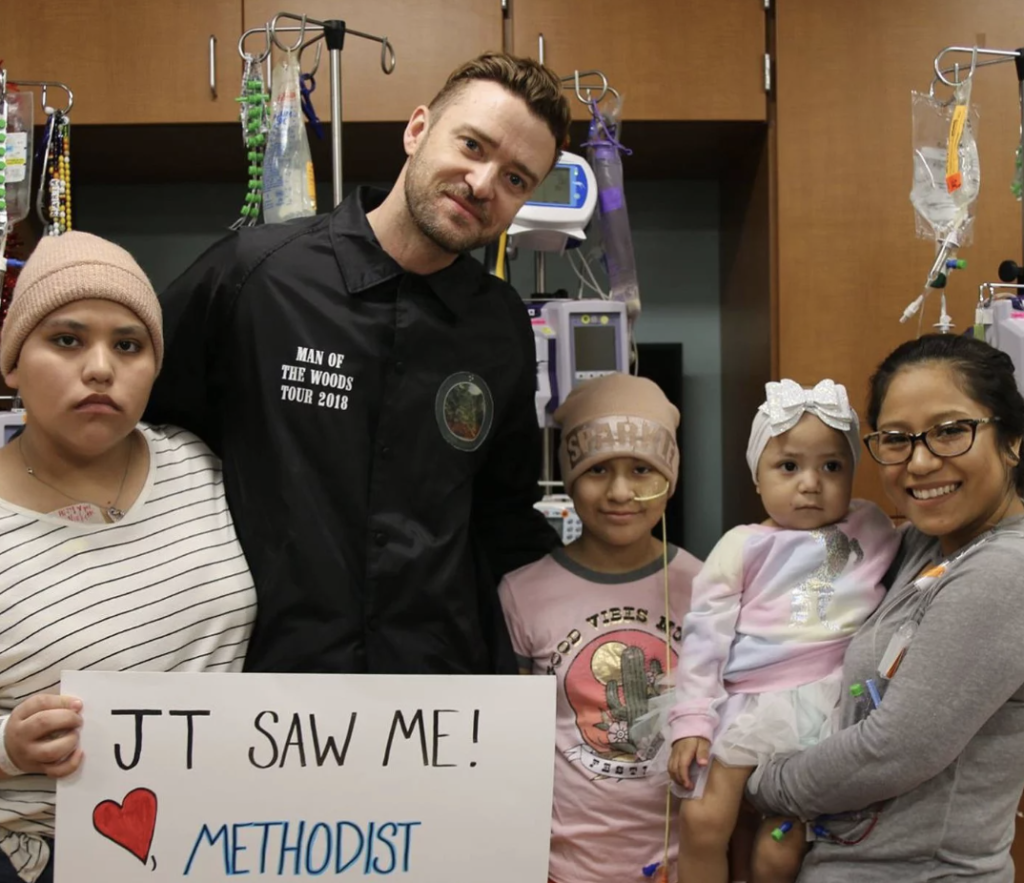 With his flourishing career and substantial net worth, Justin Timberlake is a successful entertainer and a dedicated philanthropist. He operates his own foundation, aptly named "The Justin Timberlake Foundation," which aims to support underprivileged schools by providing them with resources to help improve their day-to-day operations. Through his music and philanthropic endeavors, Timberlake is profoundly impacting education by offering deserving students access to opportunities and a quality learning environment.
Beyond his foundation, Timberlake is also an active supporter of numerous other charitable organizations. These include the Mercy Corps, Cancer Research Institute, and the Make-A-Wish Foundation, to name a few. He also supports the ONE Campaign, UNHCR, and Water.org. These organizations cover many causes, from fighting cancer, supporting children, and championing human rights to promoting LGBT rights and environmental preservation.
Through his philanthropic actions, Timberlake uses his influence to make a significant difference not just for people but also for animals and the environment.
How Much Is Justin Timberlake's Net Worth?
After all these outstanding achievements, various properties, and his love for luxurious vehicles, you might wonder, "How much is Justin Timberlake's net worth?" Well, as of now, Justin Timberlake's net worth is estimated to be around $250 million. This impressive wealth results from his successful career in music, acting, real estate investments, and other business ventures. It goes to show that Timberlake's talent and hard work have truly paid off.
Frequently Asked Questions
Q: What are some of Justin Timberlake's most famous songs?
Justin Timberlake has numerous hit songs to his name, including "Cry Me a River," "SexyBack," "Mirrors," and "Can't Stop The Feeling!"
Q: What movies has Justin Timberlake acted in?
Justin Timberlake has acted in several films. Some of his notable roles include 'The Social Network,' 'Friends with Benefits, 'In Time,' and 'Trolls.'
Q: What was Justin Timberlake's first album?
Justin Timberlake's debut solo album, released in 2002, was titled "Justified".
Q: Who are some artists that Justin Timberlake has collaborated with?
Justin Timberlake has collaborated with a variety of artists, including Jay-Z, Timbaland, SZA, Chris Stapleton, and more.
Conclusion
Considering Justin Timberlake's impressive wealth, it is not surprising that his phenomenal career has spanned over the last two decades. His success in the music and entertainment industry, whether it's as a recording artist or actor, has made him an international star. He has also proven himself to be a very successful businessman with his entrepreneurial endeavors and various endorsements.
His massive net worth of $250 million surely reflects his hard work in amassing such a fortune in such a short amount of time. Justin Timberlake will continue to be a role model for aspiring entrepreneurs and entertainers, showing that business acumen and creative inspiration can bring financial freedom and fame.